Servo, motion and robots with precision, synchronization and high speeds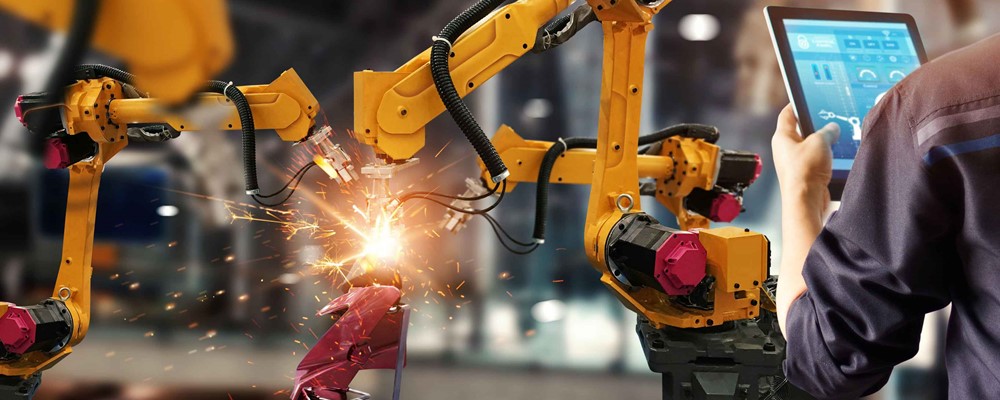 Electric servo and robot systems are today an integral part of many of our automation projects, where the PLC acts as a real-time controller in the motion system. Particularly in the machinery industry, high demands are often placed on workpiece precision, speeds or synchronization of several moving axes.
Many of the largest and most recognized automation providers today deliver extremely reliable servo systems, where programming and configuration are elegantly integrated into the overall automation setup.
Through many years in the industry and close partnerships with market-leading suppliers, we have built up broad experience with servo systems and associated development environments.
We specialize in
Beckhoff
Rockwell
Lenze
SEW
Denso
Why collaborate with DK AU2MATION on servo, motion and robots?
We have extensive experience with servo systems
We know the different development environments
Close partnerships with market-leading suppliers
Great and impartial advice
New projects and modernization of obsolete drive components
Quality work at the highest end of the scale
Delivery security
Experienced and skilled automation engineers
We advise you on your servo, motion or robot projects
Are you in need of advice and sparring for a specific project? Or are you considering modernizing and replacing obsolete drive components? Let us discuss the possibilities together with a modern servo application provided by DK AU2MATION.
Please contact Paul Robert Warming, Manager DK AU2MATION, at prw@dkau2mation.nu or +45 61 48 32 42.