Video Surveillance, alarms and process monitoring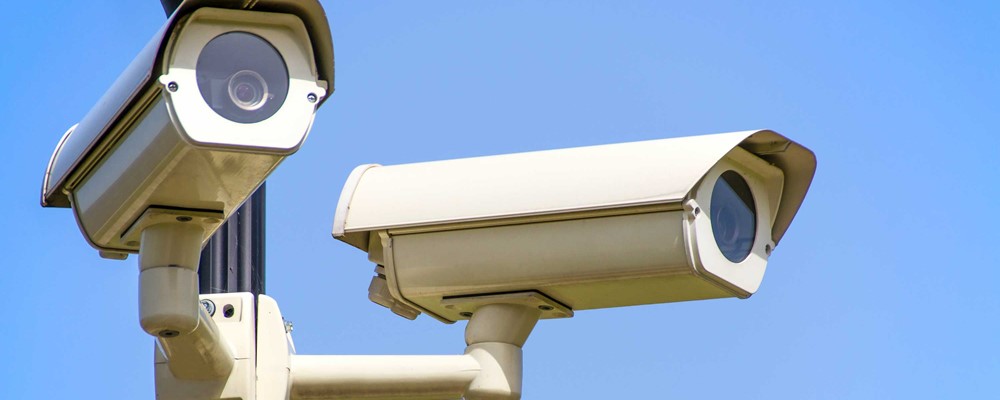 With market-leading alarms, video surveillance and process monitoring, you preventively avoid break-ins, shrinkage and production breakdowns in your company.
A DK EL video surveillance system minimises the risk of break-ins and prevents shrinkage. It is an effective piece of evidence if an unfortunate occurrence should occur, just as it is a solid tool for process monitoring in production companies. A combination with a DK EL burglar alarm, fog protection and access control ensures that your company is well equipped in the fight against intruders.
DK EL works with:
Video surveillance (CCTV)
Burglar alarms (AIA)
Access control (ADK)
Process monitoring
Fog protection
Professional advice on the choice of video surveillance and burglar alarms
At DK EL we have many years of experience in creating safety and financial security in companies like yours. We are of course ready to advise on the choice of system, number of alarms and cameras as well as position. Our solutions are always delivered including complete installation and with a detailed instruction of the app control so that you feel prepared to use the burglar alarm and the video surveillance as a powerful tool.
Process monitoring in production companies
Video surveillance is not used solely to prevent break-ins and shrinkage. Many of our customers use video surveillance to monitor the performance of machines. Process monitoring ensures that the production machines are operating as they should 24 hours a day. Employees, who are on-call, can follow the production from their home on their company phone and can thus be more flexible.
A burglar alarm provides day and night security
With a DK EL burglar alarm, you reduce the risk of break-ins and ensure that you meet the requirements of your insurance company. The cost of inadequate security of your business can be high. Intruders are responsible for high costs, inconvenience and insecurity among your employees.
At DK EL we are experts in security, and when you book a consultant visit, you get a free and non-binding security check of your company. We install burglar alarms and cooperate with approved control centres and security service companies.
Why cooperate with DK EL on video surveillance and burglar alarms?
Preventively avoid burglary
Reduce business shrinkage
Process monitoring increases machine performance
Provides security and safety for your employees
Documentation of incidents related to theft, violence, vandalism or similar
Professional and personal advice
One permanent contact person at DK EL
Complete and overall solution from one supplier
High level of service with 24/7 on-call service 365 days per year
Provide security with effective video surveillance and burglar alarm
Let's have a no-obligation talk about how you can preventively avoid break-ins, shrinkage and vandalism with a burglar alarm and video surveillance. And find out how production process monitoring ensures high uptime and maximum use of the machines.
Contact Stephan Volker Sax, Department Manager Safety & Security, at svs@dkel.nu or +45 29 12 37 77.