Access control (ADK)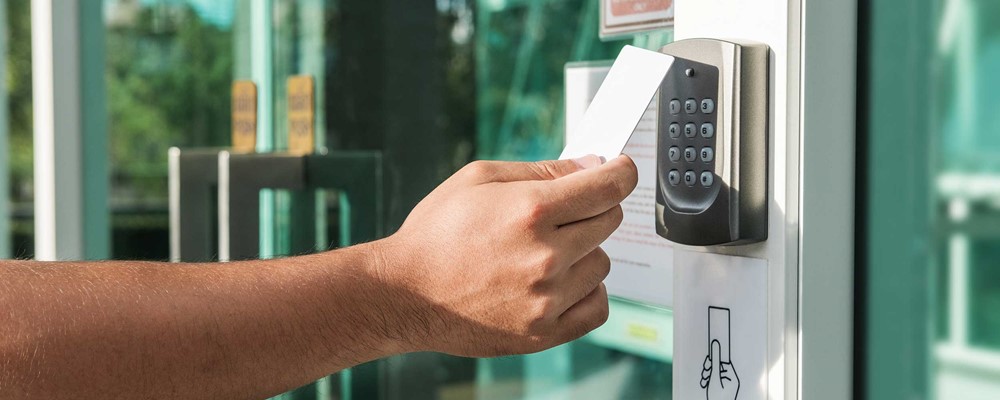 Electronic access control (ADK) is the most secure method of managing who has access to your company, store or construction site. ADK is a smart investment that makes it a breeze to monitor who has been in and out of which doors and areas at any given time.
With a DK EL access control system, you can ensure that only the right people, partners and employees can enter selected and approved areas at the right times. Because once the ADK solution is installed, it is easy and fast to manage who you want to give access to and in which areas the access chip should work.
DK EL offers
Access control for comanies
Acccess control for construction sites
Access control for shops
Set-up, installation and service of access control
Access control in combination with door stations, burglary alarm and TV surveillance
Get started easily with ADK
A collaboration with DK EL on an access control system starts with a non-binding review of the needs of your company, construction site or store. In the review, we ask about and document your needs. In combination with our experience, it results in a tailor-made and 100 percent customized solution.
Whether you need an access control system with a key card, key chip, code keyboard, PIN code, bluetooth lock or something else, we have the necessary knowhow to put together a comprehensive and intelligent solution for your company, shop or construction site.
iLOQ Locking system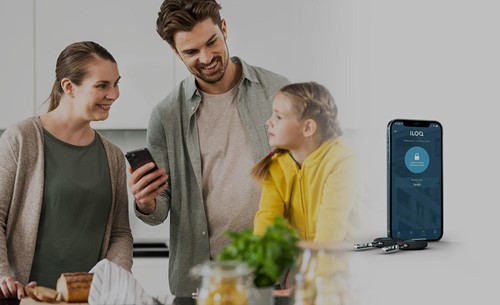 At DK EL Safety & Security we are happy to to be able to introduce to you the iLOQ locking systems, for which we are official dealer. The LOQ 5 Series is the world's first battery-free digital locking system and NFC-powered mobile access solution. The locking system is designed to maximize security, minimize administration time, reduce costs and increase the value of your buildings.
No matter what type of property or building you manage, and no matter what challenges with locking and access management you face, the iLOQ 5 Series offers a reliable and cost-effective solution.
Read more about the locking system from iLOQ
Why collaborate with DK EL on access control?
Solid and thorough needs coverage
Easy administration of access control
Professional og personal advice
Intelligent og easy monitoring
Prevent shrinkage and theft at construction sites
Creates security and safety for employees
Documentation of incidents in connection with theft, violence, vandalism or the like
One single point of contact at DK EL
Complete and comprehensive solution from one supplier
High level of service with 24/7 on-call duty 365 days a year
Want to learn more about access control (ADK)?
Get professional advice, installation and service of access control (ADK). Get a free review of your business´needs and a no-obligation quote on a smart, intelligent and efficient access control system.
Please contact Michael Kronborg, Department Manager Safety & Security, at mkr@dkel.nu or +45 25 24 74 31.