Are you looking for an expert in EPLAN Electric P8?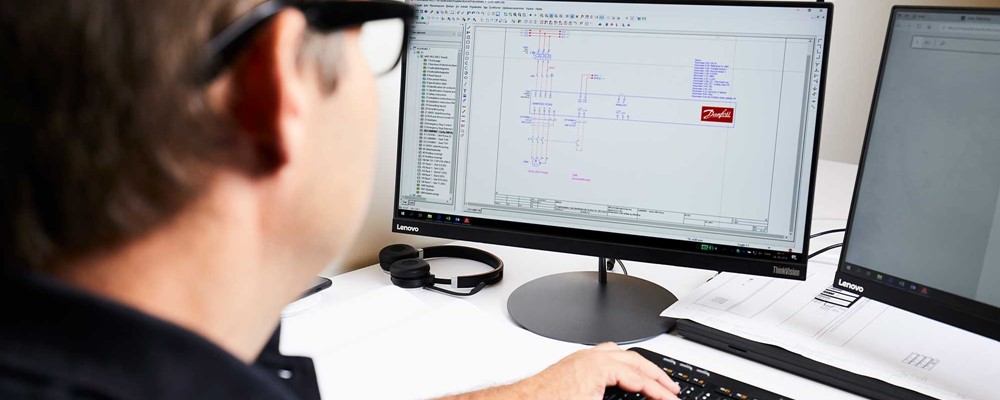 As one of Denmark's leading experts in EPLAN Electric P8 (EPLAN Certified Engineer), DK EL works every day with control panels, engineering and automation processes for the food industry.
EPLAN certified


The vast majority of our Danish and international customers in the food industry require us to use EPLAN Electric P8. The reason for this is that EPLAN Electric P8 provides limitless possibilities for project planning, documentation and management of automation projects.
With its free choice of graphic or object-oriented machining and the refined platform technology, EPLAN Electric P8 is a groundbreaking high-end system in electrical engineering.
The automatic generation of detailed reports based on the electrical diagrams is an integral part of a comprehensive documentation. It provides the next phases of the project – such as production, assembly, commissioning and service – with all the necessary data.
EPLAN Electric P8 – an efficient documentation software
With its extensive and individually configurable control functions, EPLAN Electric P8 can monitor and thus ensure a high level of quality in the important documentation.
EPLAN Electric P8 supports global standards like IEC, UL, NFPA, the Russian GOST standard and the Chinese GB standard.
Why choose DK EL as your control panel provider?
Control panels of the highest quality produced in Denmark
We draw, design and document in EPLAN Electric P8
Complete and comprehensive solution from design to commissioning
Specialised and customised solutions
Reliable standard solutions
High level of service and qualified advice from experienced panel specialists
Thoroughly tested control panels with delivery security
Full documentation with electrical drawings and specifications
Interested in DK EL control panels?
Let us have an informal dialogue about design, dimensioning, construction and on-site assembly of control panels in your company.
Contact DK EL at info@dkel.nu or call +45 91 89 91 89 if you have questions or want a non-binding offer.