Installation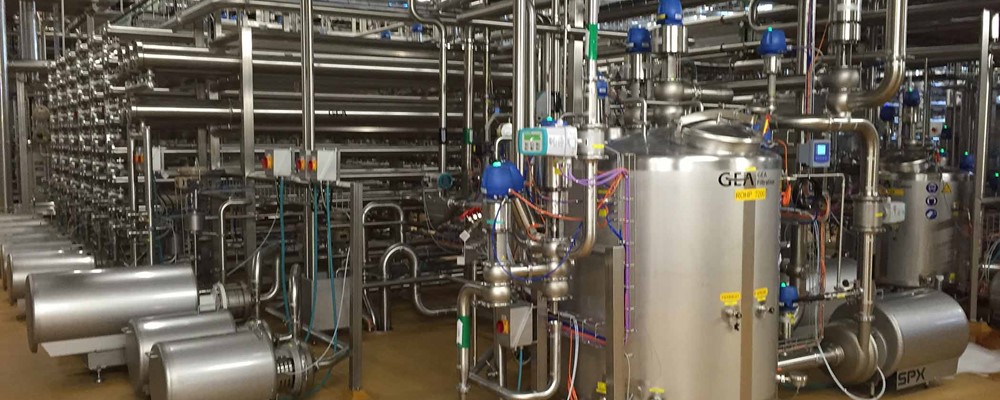 DK EL is an authorised company of electricians that specialises in food and industrial companies. We design, deliver, assemble, install and maintain your industrial electrical and automation plants in a single solution of the highest standard.
Avoid disruptive and costly downtime
Properly functioning electrical installations and careful assembly work of high quality are a prerequisite if you are to avoid unwanted downtime in your production. If there is an incident, our specialist employees will keep downtime to a minimum.
DK EL works in areas such as:
Cabling
Installation of routing channels and cable risers
Industrial electrical assembly
Control panel set-up and assembly
Equalisation connections
Safety cut-off switches
Frequency converters
Economic, energy-friendly and reliable solutions
Technical developments are moving at a fast pace and for many companies it is a challenge to keep up to date with all the new products and exploit them optimally in their production.
A collaboration with DK EL gives you a partner who is constantly on the cutting edge of future options for intelligent solutions and who offers the latest technology and new products. This means that your business has access to economic, energy-friendly solutions where operational safety and ease of use are top notch.
Why choose DK EL for assembly?
Specialists in production and process assembly
Avoid disruptive and costly downtime
Certified electrical installations company
High finish and quality
Careful cleaning
At the forefront of intelligent solution options
Focus on ease of use and reliability
Are you interested in a collaboration with DK EL for assembly?
Have a no-obligation dialogue with us about wiring and installation of routing channels, cable risers, line terminals, equalisation connections, safety switches and frequency converters to your industrial electricity and automation plants.
Contact DK EL at info@dkel.nu or call +45 91 89 91 89 if you have questions or want a non-binding offer.